Find strong, customizable, secure metal carports and buildings
Online Metal Building Dealer For The Major USA Manufacturers.  What separates us is our continued involvement to ensure your building installation goes as smooth as possible. 
Choose from country style, classic style, boxed-eave style, vertical roof style, warehouses, barns, sheds, garages, and more!  Get free delivery and installation if your property is easily accessible. Customize each metal structure's color, dimensions, walls, windows, walk-in doors, roll-up doors, and more!
What type of metal buildings do you offer?
Finding a metal building dealer just got made easier when you purchase from norcalcarports.com. Steel buildings are popular in today's world with its strong structures and enhanced protection. Choose from a metal barn, metal RV carport, steel carports, and metal warehouses.
Why choose Norcal Carports for your metal building needs?  We only work with the best steel structure manufacturers who provide superior products.  These prefab steel buildings are delivered free of charge and installed for you.  
An RV carport is a steel structure that gives you a strong protective covering for your recreational vehicles, camper, or trailers. Agriculture commercial vehicles and other large farm utilities can be stored with a completely covered wall-to-wall steel structure. 
Residential Metal Garages
Residential houses might not have enough garage space for your vehicles. If you have limited space, purchasing a garage for your lot is a great choice. Create side entry points for your vehicles to make it easier to access your cars, trucks, or ATV's.
Workshops & Storage Sheds
Some people need a place to store stuff; others need somewhere to work on their stuff. Our metal workshops are perfect for both! They make great automotive centers, hobby shops, man caves, she sheds, and the list goes on!
Buy metal buildings for the best prices!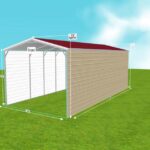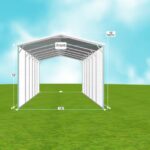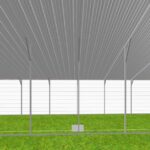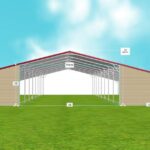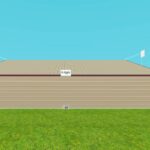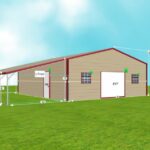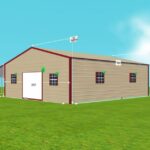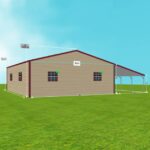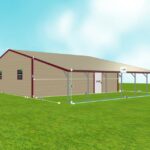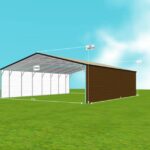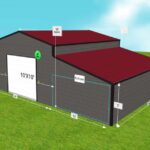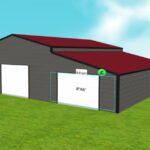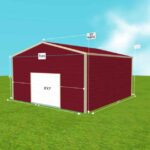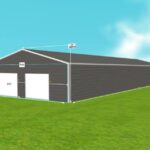 Carports come in 12 and 14 gauge frames. Choose from a wide variety of utility carports or garages.
If you need a large wide-span building for storage or a workshop, contact us to get a custom quote.
Carports can attach to the house or stand on its own. We can install it on gravel, ground, or concrete.
Need a place to store commercial or industrial equipment? We've got you covered. Need a larger facility for industrial or manufacturing purposes? We can do that, too!
Farming and agriculture are California's heart and soul. Choose from farm and agriculture buildings to protect tractors, equipment to housing or breeding livestock, to storing grain and feed, to production.
Custom Steel Storage Buildings
Really customize your metal barns and buildings with your choice of color, length, width, roof-style, doors, windows, and more. Contact us to find out which building components that will help you get the protection and access you deserve.
What can you use a metal building for Customer's have built workshops, man-caves, storage units, garages, sheds, barns, agriculture depots, steel barns, and more!  Add a garage door to fit larger equipment with our customization options.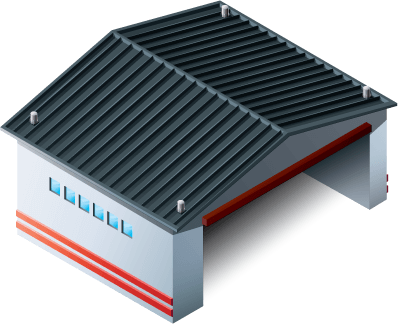 A commercially built metal building is an enclosed metal structure used for projects or work environments that need open space. Industrial steel buildings can be used for residential, business, agricultural, manufacturing, workshop, and warehouse projects, utility carports, and more. Metal structures are the favorites of homeowners who need a structure that's affordable but high-quality building.  
Boxed-eave style is a building that has square corners with a six-inch overhang around the whole building. The sheet metal/panels on the roof, sides, and ends all run horizontally.  Also comes with its own boxed-eave trim for a really sharp, finished look.