*Prices On This Website Are Estimates And Subject To Change
Dealer for the major Steel Manufacturers in California
Steel Greenhouses to Grow All Year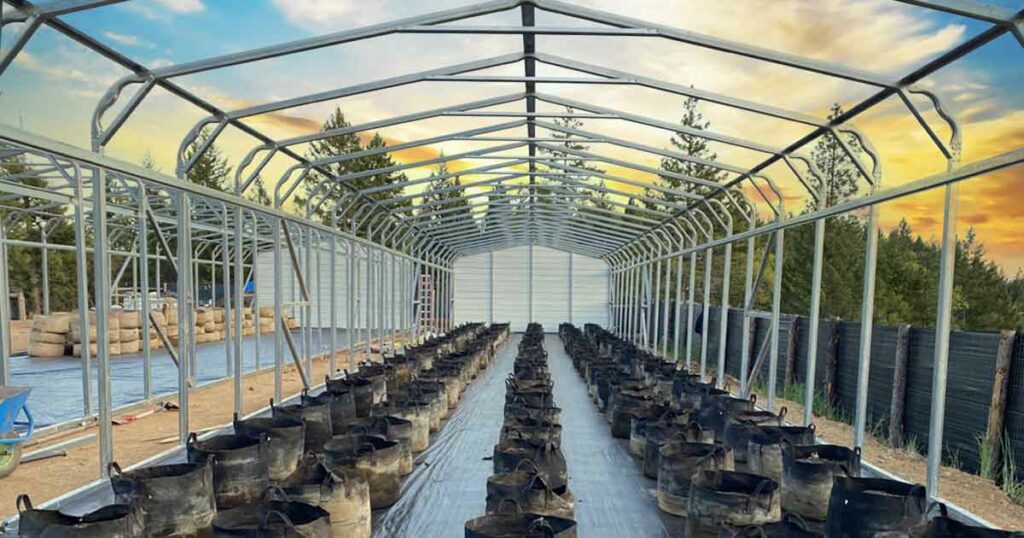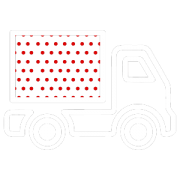 Delivery prices included in final sale price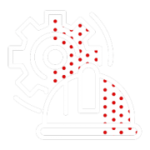 Installation prices included in final sale price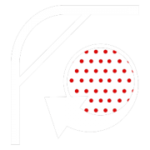 All buildings are engineer certified
Greenhouses produce a lot of demand for most farmers with a green thumb because they want to extend their growing season and earn higher profits. The commercial greenhouse market loves the ability to build large scale greenhouses at a lower cost than traditional structures.
The climate in Central and Northern California is ideal for growing vegetables and fruits year-round. But it's a good idea to use a greenhouse to extend your growing season and increase your crop yield.
Steel greenhouses can withstand just about anything and last for decades! They're also easy to install and maintain.
What You'll Need For a Steel Greenhouse
Most gardeners are looking to extend their growing season by using greenhouses, but not all greenhouses are created equal. Steel greenhouses offer a number of advantages over wooden or PVC greenhouses. Our steel greenhouses for sale in California are made from the highest-quality materials, are engineer-certified, and exceed all industry standards.
A steel greenhouse is an investment that should last for years to come, so investing in the right kind of materials is crucial!
Benefits Of Using A Steel Greenhouse
Temperature control
Humidity control
Light
Heat
Pollination
Growing seasons
Wind
Galvanized steel frame
Less heat loss

Hydroponic gardening

Water reclamation programs
One of the most common issues farmers face when using greenhouses is the need for more electricity. This is a problem because there is a lot of money invested in these greenhouses, but it is very difficult to operate a small greenhouse without electricity. The solution is to build a steel greenhouse that is secure enough to house the electrical components you will need.
Why do you need to use a metal greenhouse?
A greenhouse can be a great addition to your garden. In fact, commercial greenhouses are one of the most popular tools for growing plants year-round in California. A few greenhouse features are providing shade from harsh sunlight, warmth from cool nights, and humidity from hot days. It will also give you space to grow plants inside without running into issues with pests and diseases. This is not possible outdoors because there are many factors that affect growth outdoors such as pollution, drought, and predatory animals.
Although changes in weather and the environment can cause damages to your plants, using a steel Greenhouse is the ultimate solution.
Building and designing your own steel greenhouse design
Steel greenhouse frames are great for producing plants year-round. They are also a great way to grow plants that might not otherwise do well in other climates, such as citrus fruits. There are many different types of greenhouses, but if you're looking for one that is manufactured using American steel and has the framing you need, the best option would be a steel greenhouse.
Backyard greenhouse
Hobby greenhouse
Commercial greenhouses
Community greenhouse
Agriculture commercial farmers
Adequate Light
Affordable price
Complete control
Control over factors
Environmental control
Artificial systems
Energy efficient
Structural warranty
Aesthetic qualities
Exceptional build quality
Large Steel commercial greenhouses for farmers to grow food all year.
Greenhouses are an important part of California's agricultural economy. These structures allow farmers to grow food all year, significantly expanding the number of crops that can be produced. Steel greenhouses are an excellent way to expand production for farmers who may not have enough space on their land to benefit from the investment. Greenhouses add substantial value to the real estate, and they also improve the quality and taste of the food that is grown. This is because they provide a controlled environment in which to grow good quality vegetables and fruit.
Commercial greenhouses for sale in California can provide a cost-effective opportunity for farmers to produce food all year long.
Helpful Tips When You Are Shopping For A Greenhouse