Dealer for the major Steel Manufacturers in California
Steel Carports, Garages, Barns, Warehouses, & Workshops.
Designed to protect your cars, RV's, watercraft, and more!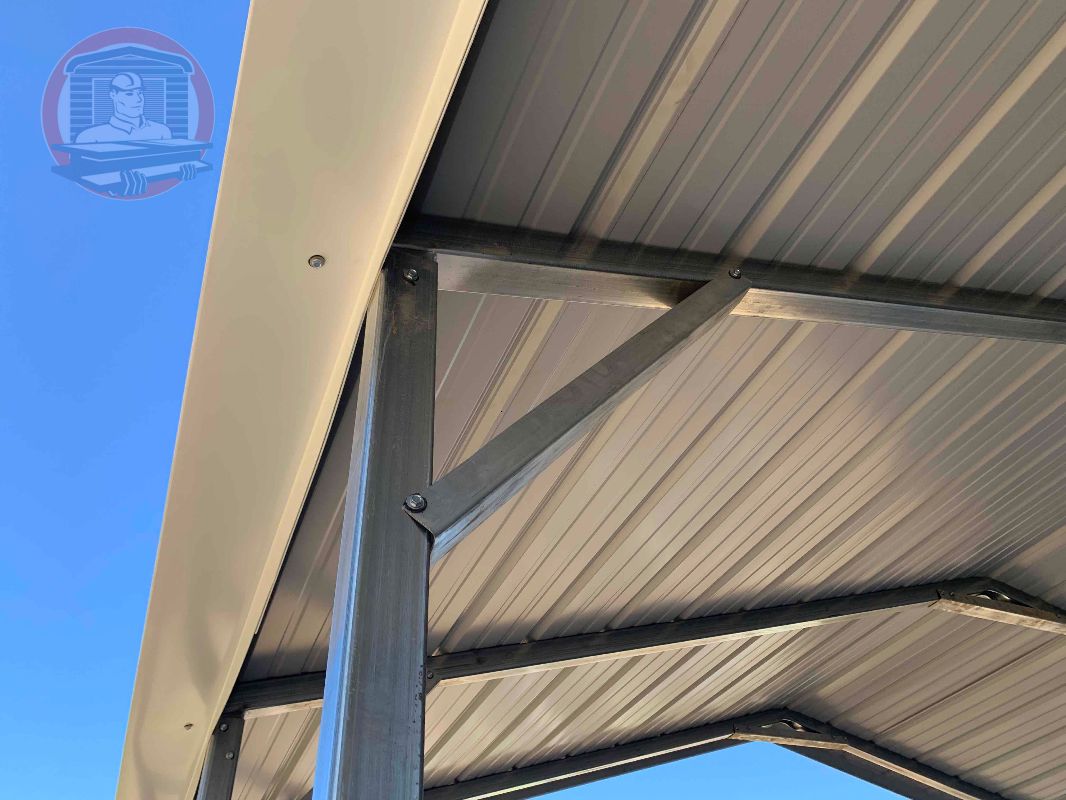 Have a carport built out of steel to provide some protection from the elements. Steel carports are built to be durable, rust-resistant, and incredibly cost-effective. Steel carports are also manufactured to be fast and easy to install. Ideal for use on a number of surfaces, steel carports are available in a variety of shapes and sizes.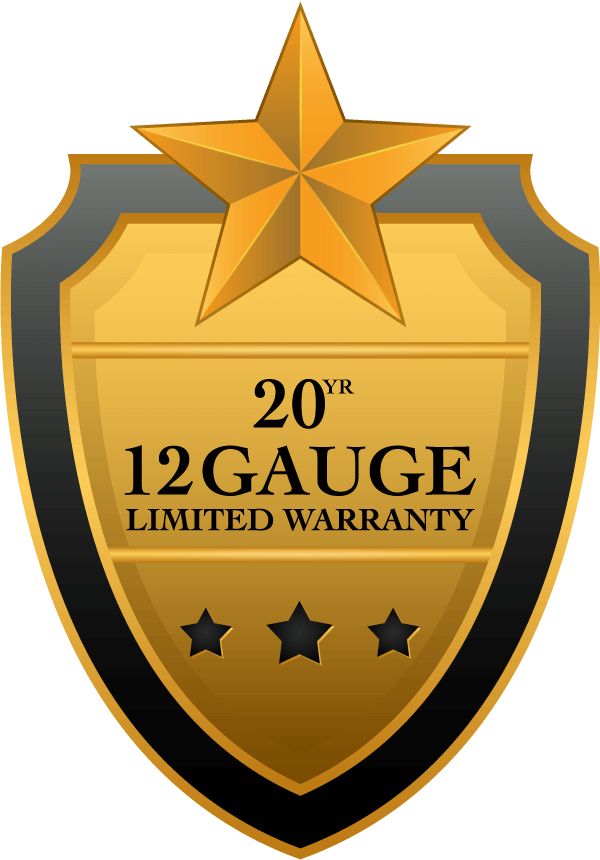 20-Year 12 Gauge Limited Warranty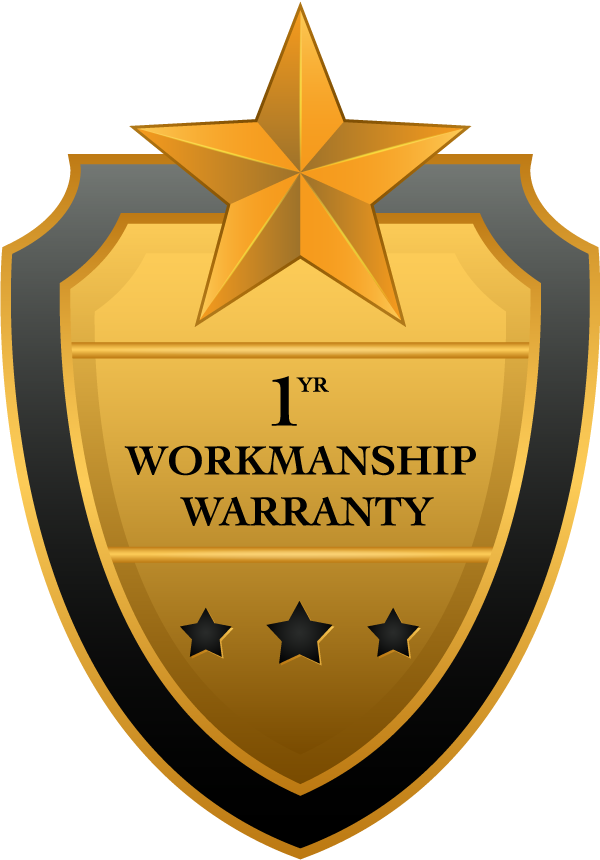 1-Year Workmanship Warranty
We offer 14 gauge (2 1/2" x 2 1/2") & 12 gauge (2 1/4" x 2 1/4"). The 14 gauge steel framing is more economical and comes with a 1 year Workmanship Warranty. 12 gauge steel tubing is the recommended gauge if you want the strongest and most durable steel framing possible. This is the recommended gauge for regions with heavy winds, snow, and rain. With a 20-year rust-through limited warranty on rust through of framing, this tubing upgrade is a must-have for those who want the strongest steel building available and peace of mind. For Horizontal, price varies based on length of building. For Vertical, price varies based on width & length.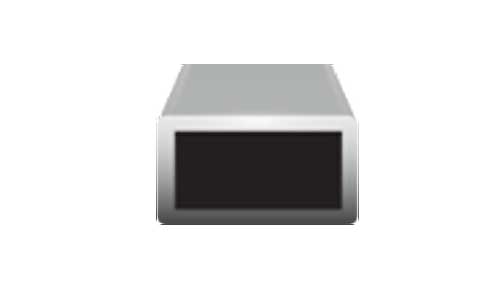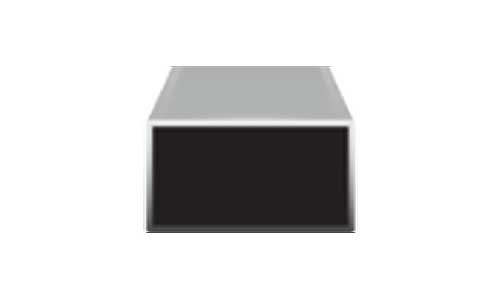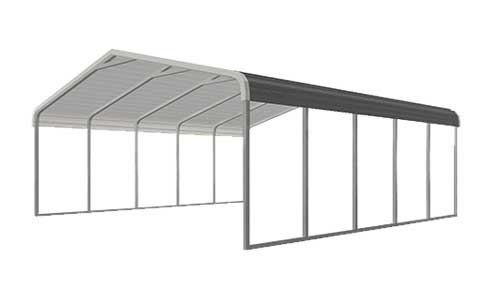 The Classical style steel carport comes with rolled corners and is designed to be strong, durable, and cost-effective. If you are looking for a basic car or RV cover and don't have snow in your region, this option is perfect.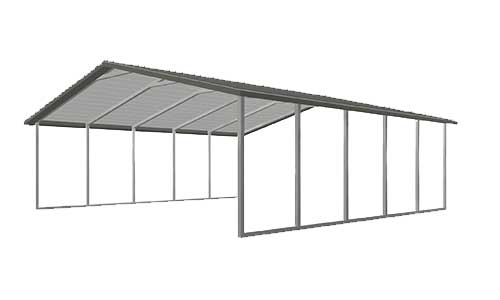 We offer two vertical styles: An A-Frame Horizontal roof with the panels running from front to back and an A-Frame Vertical roof with the panels running from the peak to the eave and additional hat channels underneath for support.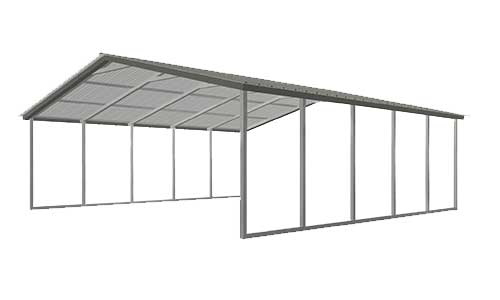 The vertical style roof is designed to displace water, snow, and debris. Purchasing a vertical roof will give you the strongest, most durable, and more bang for your buck than other roof styles. The ridge cap will help prevent leaks and is recommended for workshops and garages.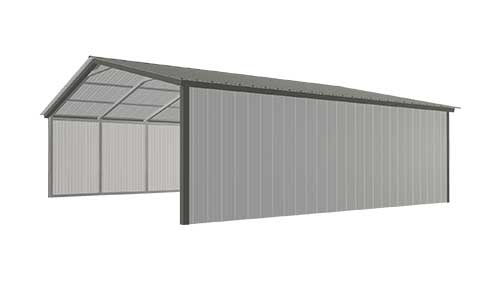 Looking for a custom carport? Or maybe you are just looking for steel panels to update your property and give it a beautiful new look. Vertical steel panels are the way to go. With our wide selection of horizontal steel panels, you will be able to make a custom carport of your own. These steel panels are a great way to make your carport stand out from the rest!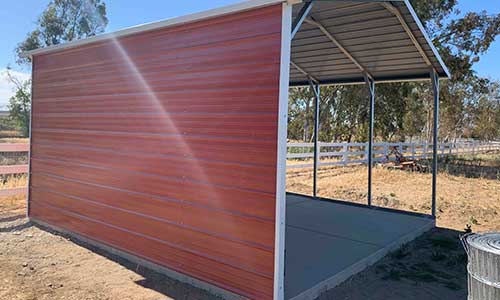 Traditional carports have been long-time popular for car owners, but now you can customize your own carport with horizontal steel panels. Carports are now a versatile outdoor structure that can be used as outdoor gathering space, a covered area for cars or motorcycles, as a children's play area, and even as a dog kennel.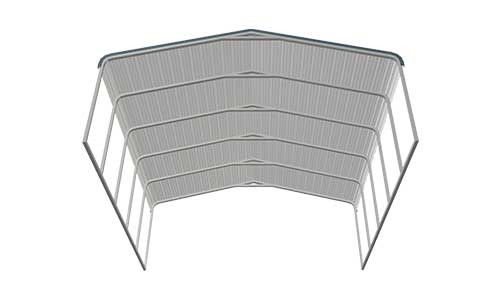 This product is a great way to protect your car from the elements. Offering a cost-effective and lightweight solution, the steel bracing for standard carports comes in handy for protecting cars during the winter and summer. Made of steel, these are strong and sturdy enough to keep your car protected.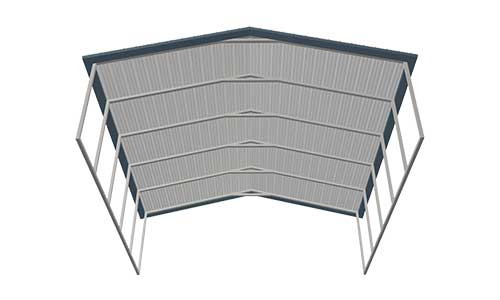 The boxed-eave gives you the A-Frame look but has horizontal panels. We offer a variety of steel bracing options for boxed eave carports, so you can find a style that fits your exact needs. Whether you need some steel to add to your frame or some extra bracing to reinforce an existing carport, we're ready to work with you.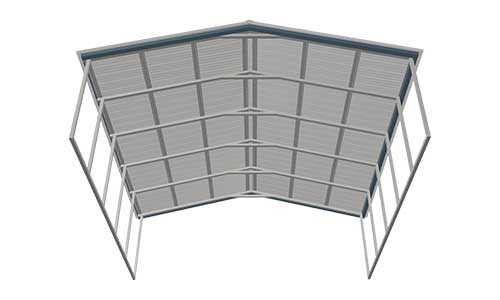 Vertical style A-Frame roofs are the strongest and most durable roofing style.  Paired with 12-gauge steel framing and tubing, your building will last for many years to come.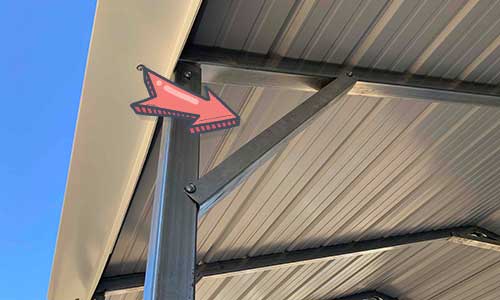 All Necessary Bracing Included
No matter what type of roof style you decide on, the proper bracing will be included in the final price. This may include trusses, additional snow load support, and more. Buildings are generally designed for a 30lb. snow load with the 12G frame.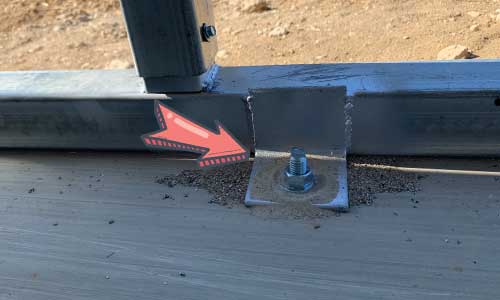 If you are using an exact concrete base to install your steel carport and building on, then you will need these L-Brackets to ensure the framing is secure.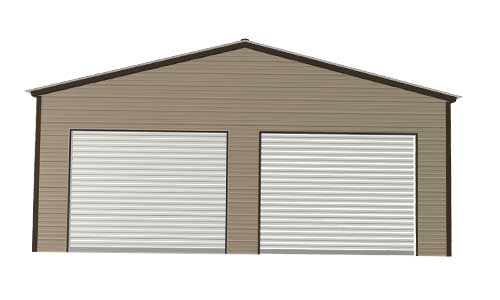 Doors come in these standard sizes. If you would like a custom-sized door or would like a cutout for your own door, please contact us.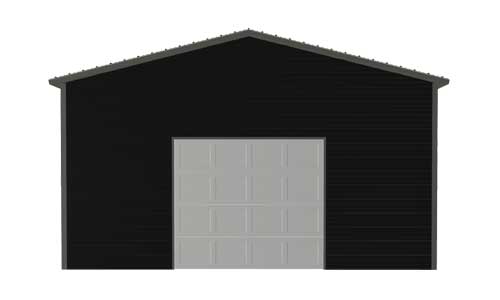 Sectional Overhead Garage Doors
Doors come in these standard sizes. If you would like a custom-sized door or would like a cutout for your own door, please contact us.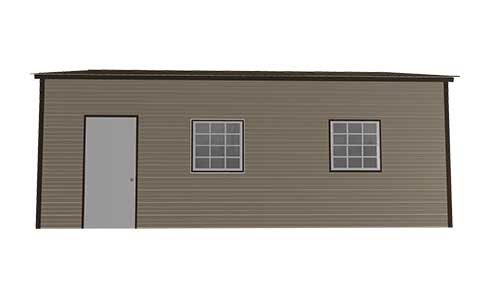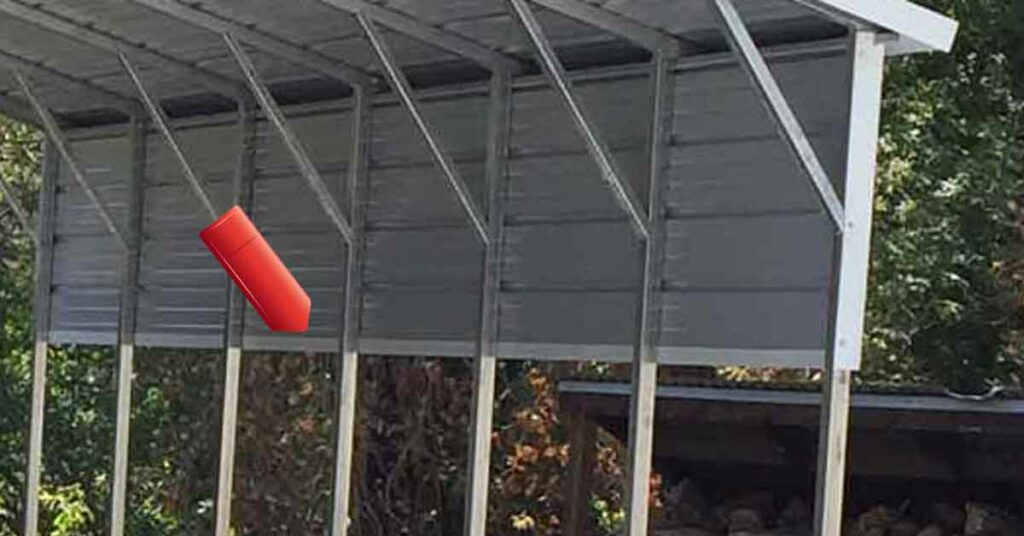 J-Trim For Partially Enclosed Sheets
J-trim is the side trim piece that runs along both sides of the carport where the roof sheeting stops.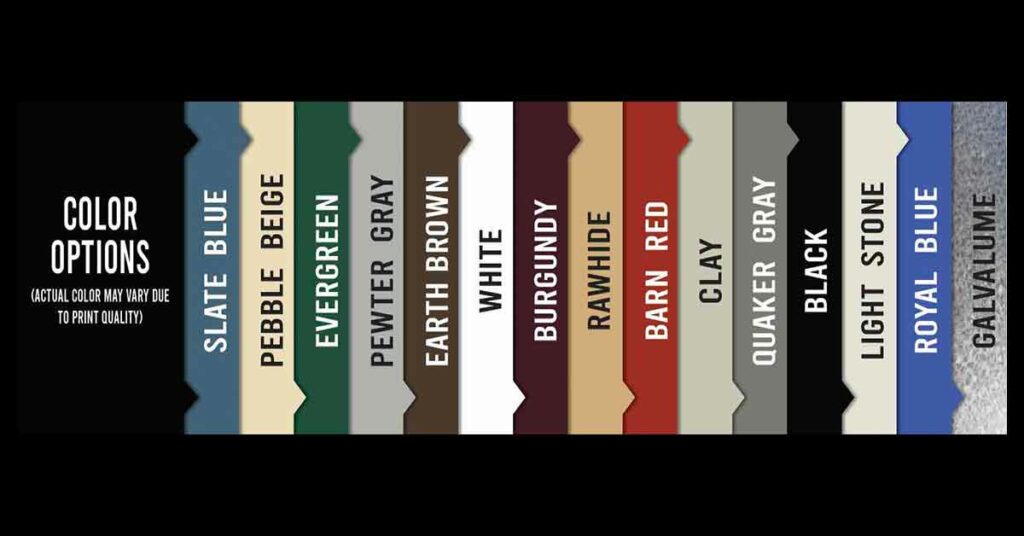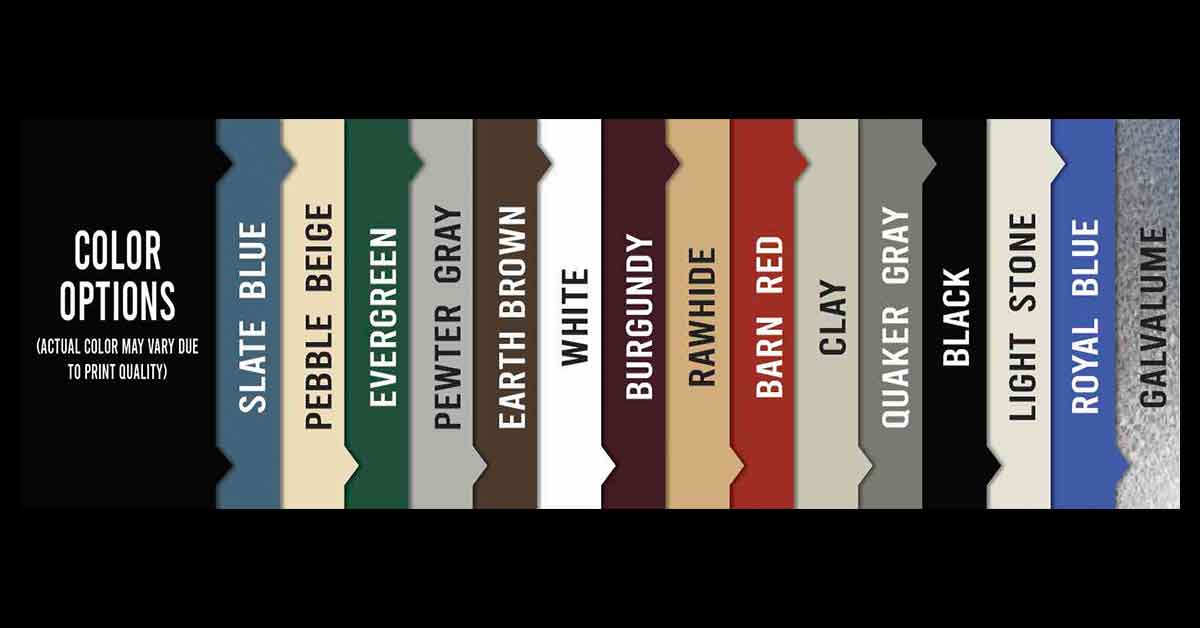 Choose from 13 different colors and customize the roof color, side panels, roof trim, and body trim. Classic barn red with a white trim is a favorite amongst our customers.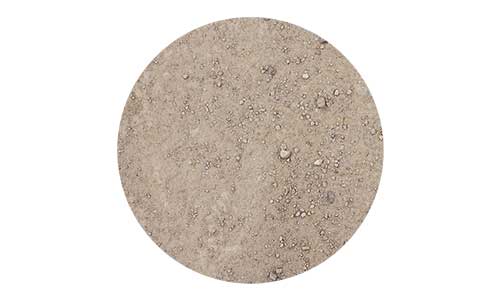 If you are installing a steel structure onto dirt, we recommend using mobile home anchors to fasten and secure the frame to the ground. The mobile home anchors are included in the final estimate.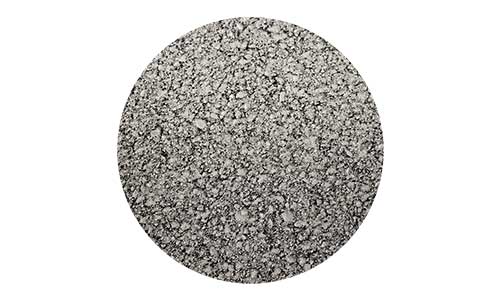 Steel buildings and carports can be installed on asphalt using asphalt anchors. This will ensure your building is securely fastened to the foundation.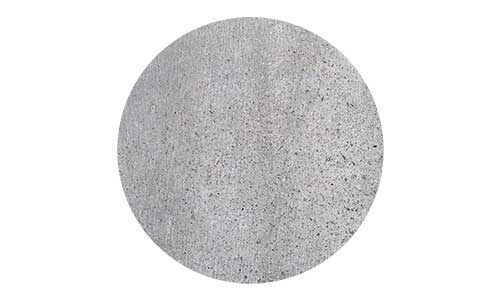 We recommend using an exact concrete base for most steel buildings that are enclosed to prevent leaking. Concrete anchors fasten the frame to the foundation and are included in the final pricing. *Before installing the concrete pad, please contact us so we can send you the concrete requirements for your project.
Before You Purchase A Steel Carport
American Steel. Designed To Protect.