Shop For Metal/Steel Carports & Protect your property and assets.​
RV carports are a great way to protect your RV from the elements without compromising your style. Our metal RV carports are strong and durable, providing protection from debris, rain, and hail. They also have an affordable price tag and a long-lasting life span. You don't have to sacrifice your design for shelter.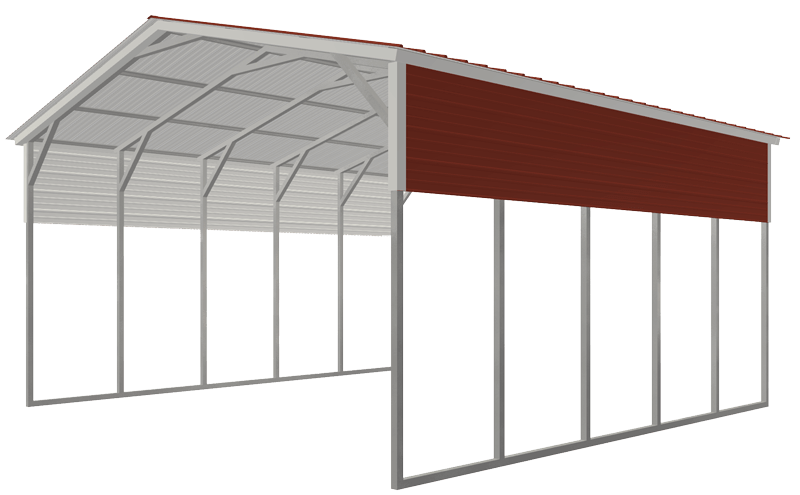 Due To The Rising Prices of Steel, All Prices On This Website Are Subject To Change at Any Time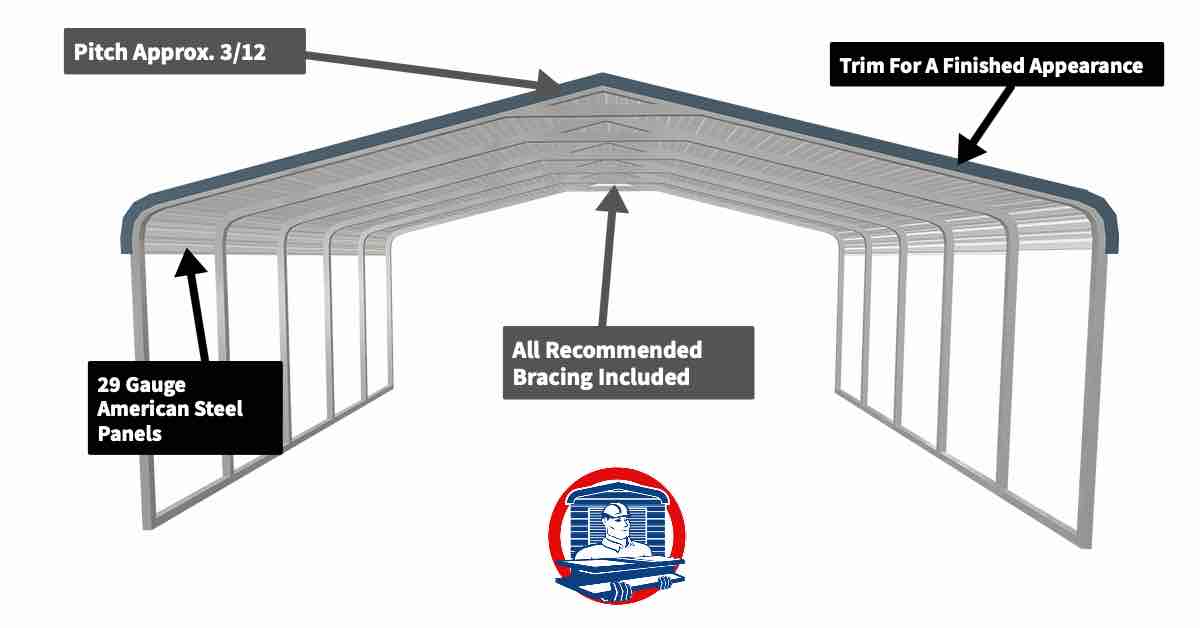 The base-rail/frame length is 1′ shorter due to the 6" overhang on the ends of the roof.
If you need a 31' or longer building, we recommend the "Vertical Roof Style".
Are You Shopping For A Metal Building?​
Are you looking to purchase a metal and steel carport but need an idea?  Check out these options and see if they can help you decide on the best design, color options, and size for you.  Get free shipping and installation on every purchase. Certified carports are manufactured in the USA and delivered free of charge. The top-selling carports include storage space and doors for extra accessibility.  
Can Metal Carports Handle Extreme Weather?​
The steel is meant to withstand the damage rain and snow can bring under extreme weather conditions.
Can You Customize A Carport?​
Luckily, you can change the roof, wall, building color and trim color. The dimensions can be altered and changed to fit your installation area the best. You can add insulation during the install and keep the climate control optimized.  Change the side-panels to match your house or business. The options are endless.
What Can You Use A Carport For?​
While you can park your RV or car under the carport cover, customers have used it for worker shade, picnic cover, car washes, fundraisers, and more. That's because you can alter the size to fit your property or business. If you have room in the backyard, you can utilize a corner section and place a small building there and use it as an art workshop or tool shed.
Is A Carport Considered A Garage?​
Carports are generally completely open beside the roof.  You can add side panels to keep it partially open or fully closed.  Garages will have all of the walls closed except for a garage door and walk-in door.
Is A Lean-To Similar To A Carport?​
Lean-tos are attached to a building and act as additional parking or storage space.
Are Carports Worth It?​
Carports are great for people who live in regions with rainy, windy, hail, or other extreme weather conditions.  They protect against falling debris and tree branches. Over the length of time of owning your vehicle, you can save on everyday wear and tear.